'How a young woman, in her twenties, growing up in the 'butter region' of Europe – in a country where there is not enough sun to plant olive trees – fell in love with this fantastic, healthy and tasty product'.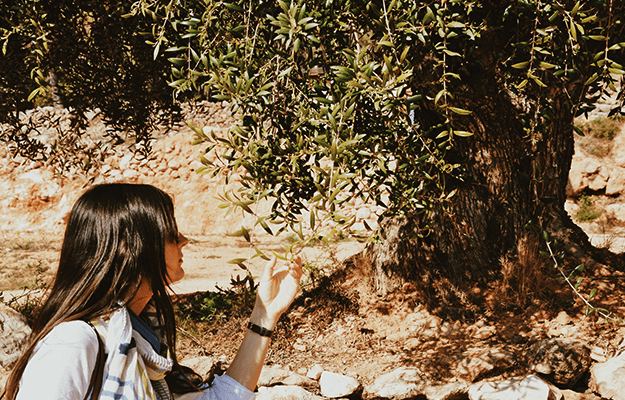 Here my story begins…
After my studies as an Industrial Engineer – specialised in food, I joined my father into the 'Cabellut Adventure' and I got promoted with the title of 'Nature Manager'. We have more than 400 trees, of different age and of which some trees are more then 300 years old.
During my sabbatical year I had already studied 'How to become a winemaker' but olive oil was totally new for me – and I had no idea that you can actually become a sommelier in it. But my love for cooking and the diversity of the different tastes of olive oil convinced me to follow a detailed course in London (Just before the COVID-19 lockdowns) on how to become an "Extra Virgin Olive Oil Sommelier".
A whole new world opened to me when I followed this amazing study. Extra virgin olive oil, also written as EVOO, is such a wonderful product that can really "lift" your food – and even some drinks. People often call it liquid gold. And I must say it really gives all credits to its name. Exploring the complexity and taste became extremely exciting and trying different bottles became a new, sometimes expensive passion, – referring to the "gold" term ;-).
1600 olive varieties
We all know that there are different grape varieties such as Chardonnay and Merlot. But it's the same with olives, there are more than 1600 olive varieties in the world. Some examples are Picual, Koroneiki, Frantoio and Arbequina. During this course we tasted more then 100 EVOO's and they all had their particular taste and smell.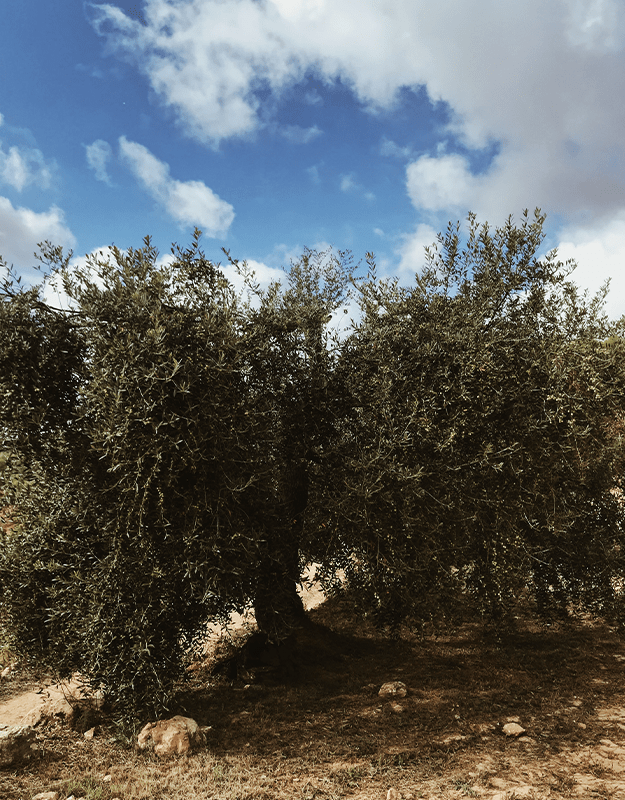 Olive oil comes in different grades or quality levels. The highest quality oil is the Extra Virgin Olive Oil. If you buy EVOO you will expect a completely natural olive oil. It's basically just the juice of olives. To be labelled as an EVOO the oil needs to pass two tests. The first test is a chemical test, the free fatty acids (FFA) level needs to be lower than 0,8 g/100g. Besides this chemical test an official tasting panel need to detect if there are any defects in the oil.
Extra Virgin
If an oil is considered "perfect" and has an FFA lower dan 0,8 % it is classified as Extra Virgin.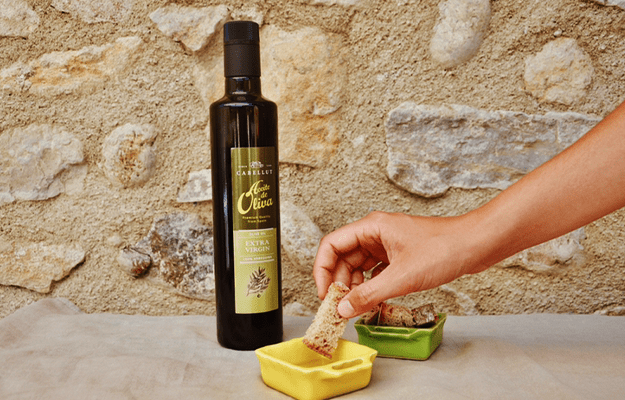 You can recognize a good EVOO also by yourself at home. The 3 sensory attributes of good EVOO are fruitiness, bitterness and pungency (a cough after you have tasted the EVOO). They are almost always present in EVOO's but in different quantities. Those 3 attributes need to be in balance with each other to create an "excellent" EVOO. In my next blog I will explain how you can smell and taste EVOO and I will focus on some interesting approaches where to use olive oil in the kitchen.
Other Articles